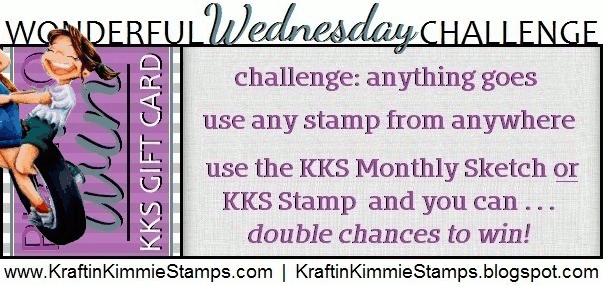 Hi everyone!
t must be a NEW creation and you can enter on this post until August 22nd at midnight! At the end of the month one random winner will be chosen from all the submissions for the whole month and will receive a $20 Gift Card to the shop!!! What do you think.....wanna WIN?? Let's see your krafty stuff!!
I love this image so much and it was a pleasure to colour her up!
The card is very simple, I just used a piece of designpaper and some sequins as a finishing touch.
The image is coloured with my Copic markers.
Here are the colours I've used:
skin: E04, E11, E00, E000
hair: E59, E37, E35, E33, E31
purple: BV29, BV08, BV04, BV02
aqua: BG18, BG13, BG11, BG10
yellow: Y08, Y06, Y02
red: R59, R46, R24
green: G28, G24, G21
grey: C5, C3,C1,C0
eyes: G28, YG17, YG13, YG11 C3, C1
ground: E43, E41, E40
I hope you'll find some time to play along with us 😃
Thanks for stopping by!
Deborah